The Trial Lawyer
For Life's Toughest Trials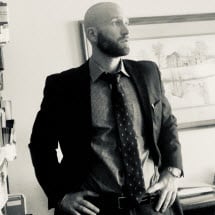 Practice Areas
Personal Injury
Trucking Accidents
Professional Discipline and Licensing Issues
Criminal Defense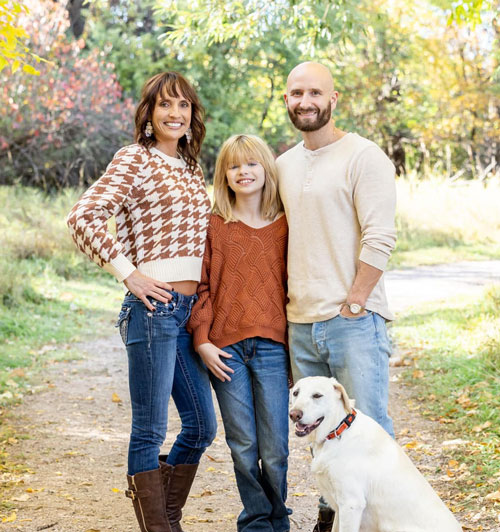 Robert J. Rohl is licensed to practice in federal and state courts of South Dakota. Robert Rohl is a trial lawyer in Rapid City, South Dakota. His practice primarily consists of personal injury and serious criminal defense matters. He serves clients throughout South Dakota, including Rapid City, Aberdeen, Deadwood, Sturgis, Spearfish and Sioux Falls. He has handled personal injury cases in other states as well, including Wyoming, Montana and Nevada.
Robert Rohl has successfully represented clients who have incurred life-changing and traumatic injuries. He has represented clients and families who, through no fault of their own, have incurred brain and spinal cord-related injuries; sexual assaults and emotional trauma; loss of limb function and amputation; boat/marine injuries; knee injuries; hand injuries; trucking crash injuries; motor vehicle crash injuries; motorcycle crash injuries; loss of vision; loss of hearing; substantial property loss; wrongful death; and malpractice.
Prior to forming his own practice, Robert Rohl received mentorship from some of the most respected trial lawyers in their fields. Robert Rohl has been mentored for the last 10 years by Randy Connelly and Greg Eiesland. Randy and Greg shared their passion for justice with Robbie and he was lucky enough to work with both of them on some of the largest personal injury and criminal defense cases in the State of South Dakota. Prior to their retirement, Robert Rohl regularly consulted with and tried cases with both Greg and Randy.
In the past few years, Robert Rohl has obtained more than 10 million dollars in compensation on behalf of his clients. For his utmost dedication to his clients, he has been included in the National Trial Lawyers Top 10 Under 40 – Civil Plaintiff, Top 10 Under 40 attorneys list by the National Academy of Criminal Defense Attorneys, Super Lawyers Rising Star selectee since 2015, and has received other selections and invitations for recognition.
Robert Rohl is a member of the American Association for Justice, serves on the Board of Governors for the South Dakota Trial Lawyers Association, a member of the Federal Practice Committee for the District of South Dakota, holds memberships in the South Dakota Association of Criminal Defense Lawyers and the Pennington County Bar Association. He gives back to his community by donating his time to a nonprofit he co-founded, Serenity Management. Serenity Management is a local Black Hills non-profit that provides sober living housing to those actively suffering from addiction.
University of South Dakota School of Law, Vermillion, South Dakota
University of Saint Thomas, St. Paul, Minnesota

B.A., Bachelor of Arts – 2008
Major: Economics
Minor: Philosophy

Trial Lawyers College, Dubois, Wyoming
South Dakota, 2012
U.S. District Court District of South Dakota, 2013
Professional Associations
South Dakota Trial Lawyers Association, Board of Governors, 2013 to Present
South Dakota Association of Criminal Defense Lawyers, Member
Pennington County Bar Association, Member
American Association for Justice, Criminal Law Section, President/Section Leader, 2018
Black Hills Criminal Defense Association, Past President, 2018
Serenity Management (local nonprofit co-founded by Robbie), Vice President
Federal Practice Committee for the District of South Dakota, Member
Super Lawyers – Rising Star (Criminal Defense & Personal Injury), 2015 to Present
Graduate, Gerry Spence Trial Lawyers College
Top 40 Under 40, National Academy of Criminal Defense Attorneys
Top 10 Under 40, Civil Plaintiff, National Trial Lawyers
Best DWI and DUI Lawyers
National Academy of Criminal Defense Attorneys
Johnson Eiesland & Rohl, Trial Lawyer
DeMersseman, Jensen, Tellinghuisen & Huffman, LLP, Attorney
Dakota Plains Legal Services, Inc., Chief Deputy
Randal E. Connelly, Attorney at Law, Attorney
Fourth Judicial Circuit, State of South Dakota, Judicial Law Clerk